Nathalie Selvanathan, DDS
Dr. Nathalie Selvanathan received her Bachelor of Dental Surgery in India. She worked in rural parts of India and as her passion for dentistry grew, she sought to learn more. She embarked on her journey to the United States. She did a brief internship in Prosthodontics at the University of California, San Francisco while in dental school at the University of the Pacific. She went for additional training and a mini-residency in dental implant training. She continues participating in SPEAR education. She graduated from the Arthur A. Dugoni School of Dentistry and worked in central California for over 10 years. Due to the heavy influx of Hispanic patients, she taught herself Spanish so she could better serve the community.
Her knowledge and skills in cultural diversity began at a young age in Nigeria, North Africa. After elementary school, she returned to her hometown in southern India which was rich in French and Vietnamese culture. Needless to say, she learned French as her second language in addition to Indian dialects. She also learned to relish the various exotic cuisines of the world.
In short, Dr. Selvanathan has seen and worked in dentistry in several countries. This awareness of cultural diversity and her linguistic skills, not to mention her knowledge and experience in dentistry are what makes Dr. Nathalie Selvanathan unique and able to provide quality care with integrity, respect, and compassion.
When she is not at work, she loves spending time with her family. Her husband, Dr. Karthik Raghuraman, and their two daughters love outdoor activities including cycling and kayaking. Dr. Nathalie Selvanathan has learned classical dance and loves embroidery. She applies her artistry to her work and brings out the art and science of dentistry which can be seen in her in-house lab work in Citrus Heights, CA and intraoral work.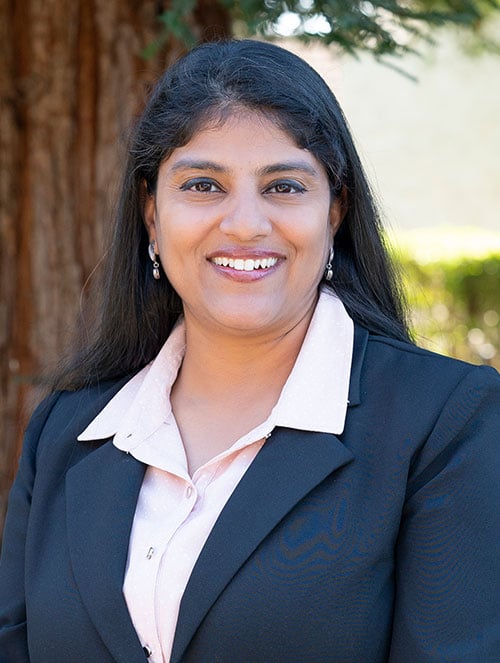 ---
Karthik Raghuraman, DDS
Dr. Karthik Raghuraman is a graduate of the University of California, San Francisco. He has been practicing since 2005 in the central valley. He loves endodontics in Citrus Heights, CA and is one of the few general dentists who is a member of the American Academy of Endodontics. His hobbies include biking and playing tennis. His best moments are time with his family.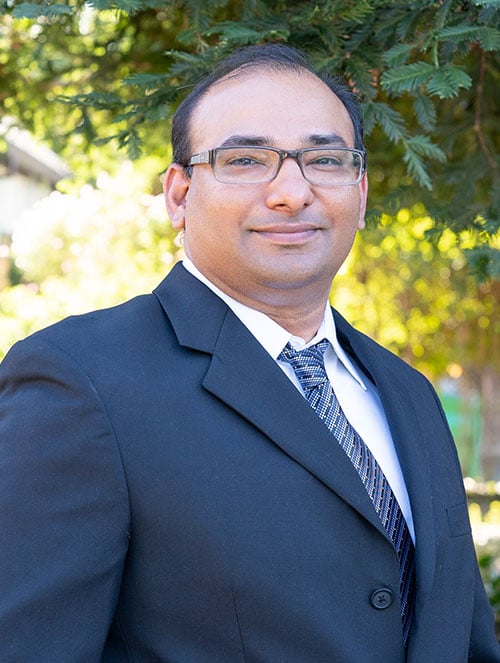 ---
Doctors Are Currently Good Standing Members Of: